How to configure my module?
The « Repairability Score » module allows you to display the repairablity score of your items on your site.
Merchants are required to display this score for French consumers, since January 1, 2021, for certain categories of electrical and electronic products (see list here).
It is a score out of 10 attributed by the manufacturer of the device based on criteria defined by the French Ministry of Ecological Transition. It provides information on the ease of repair of the product. This measure follows the anti-waste law enacted on February 10, 2020.
Here is how to configure your module:
At the time of installation, the module automatically creates a feature group "Repairability Score" and the possible feature values between 0 and 10 (in increments of 0.1). But you also have the possibility to use an already existing feature group, if you have already filled in the repairability scores on your shop for example, by selecting it directly in the module configuration :

The following option allows you to display the repairability scores of your products on the list pages:

Then go to each relevant product data sheet and select the index value corresponding to the device: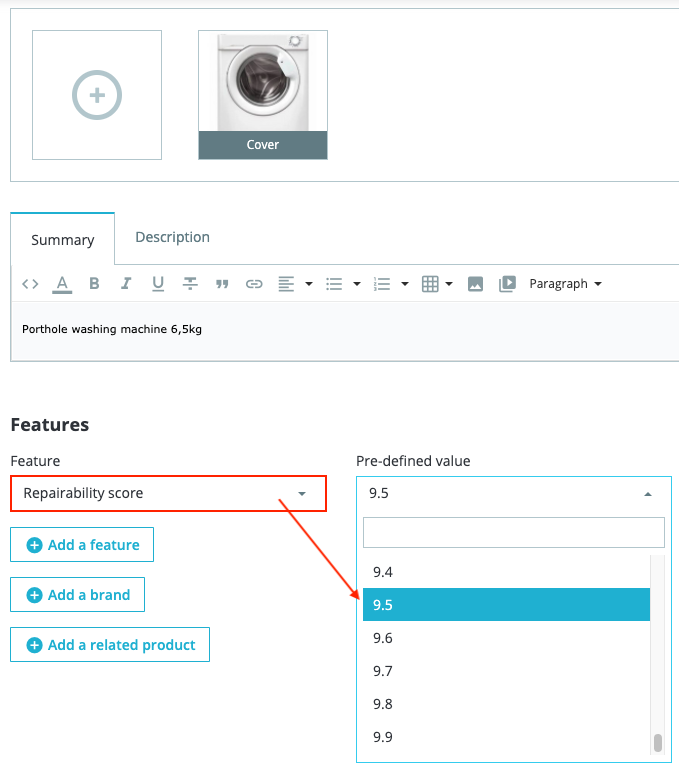 To know how to retrieve the repairability score of your products, click here.