How does the simulation mode work?
The "simulation" mode of the module allows you to configure and test the display of your banner, safely, by making it visible only for the IP addresses indicated in the "Maintenance" mode of your shop, or in the "Simulation" tab of the module. So that you can see the changes made during your tests, the banner will be permanently visible for these IP addresses. Then it will reappear systematically, even after collecting the consent.
To enable the "Simulation" mode, go to the tab of the same name in the module and select "YES" for the corresponding option:

Enter the IP addresses that you want to see the banner during your tests (in addition to those of your shop's Maintenance mode), separating them by commas. Simply click on "Add my IP" to automatically add your own IP address: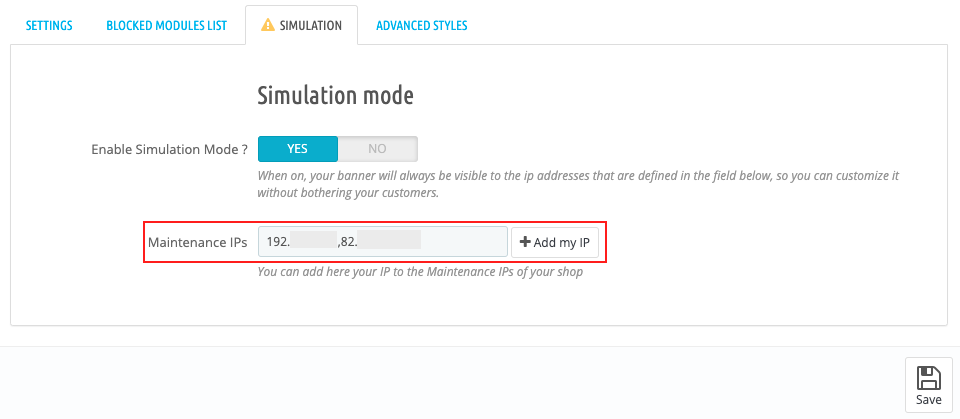 Click on Save. You can now safely set up your banner.
Attention: don't forget to deactivate the simulation mode once you have finished configuring your banner so that it can be seen by any visitor arriving on your site.